Lawyers
José Antonio Urrutia Riesco
Partner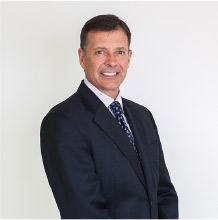 LANGUAGES
Spanish and English
SECRETARY
Daniela Pastenes M.
Tel. (56 2) 2499 5909
dpastenes@urrutia.cl
PRACTICE
Civil and Commercial Law; Natural Resources; Environmental Law; Energy Legislation and Regulation.
ADMITTED TO THE BAR
1987, Santiago, Chile.
EDUCATION
Lawyer, Law School, Universidad de Chile. Graduated with unanimous distinction (J.D., summa cum laude).
LL.M. International Commerce and Environmental Law, American University. "Seymour Rubin" Award to the most outstanding student of the promotion.
WORK EXPERIENCE
José Antonio Urrutia is the senior partner and founder of Urrutia & Cía. His practice has focused on the development of investment projects, particularly in environmental, natural resources and regulatory law, where he has participated in the administrative and judicial defense of important projects. He has led the legal strategy for the development of multiple investment projects in the areas of infrastructure, ports, mining, oil, energy, agribusiness and forestry.
His extensive experience in the development of investment projects has led him to participate in the Board of several companies.
He has been continuously recognized for his knowledge of the market, and skills to carry out challenging economic initiatives, including the binational project Pascua Lama, the Cerro Casale project, Gas Atacama, and Agrosuper Huasco.
He has recently performed representing Chilean investment projects before the Inter-American Commission of Human Rights, and as adviser of the New York Bar in the case of human rights violations in Guatemala.
It is possible to highlight his previous experience in Andrews & Kurth, 1993, and in the "Environmental Law Institute", Washington D.C., 1992, where he acted as its representative at the United Nations Conference on Environment and Development, Río de Janeiro, 1992.
PUBLICATIONS
Creditors' Rights in Mining Activities, 1986.
The Extraterritorial Scope of the United States. Environmental Laws. The Chilean Case, 1995.
Global Guide to Environment, "Environmental law and practice in Chile: overview".
Global Guide to Environment, "ICLG- International Comparative Legal Guide, Environment & Climate Change Law".
ACADEMIC ACTIVITIES
Assistant Professor of Private International Law, Universidad de Chile, 1986.
Professor of Environmental Law, Universidad de Chile, 1993-2008.
MEMBERSHIPS
Chilean Bar Association.
International Bar Association.
International Network of Environmental Lawyers.
Rocky Mountain Mineral Law Foundation.