Lawyers
José Antonio Urrutia Riesco
Socio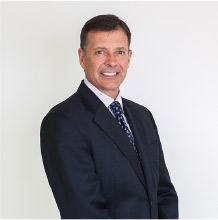 PRACTICE AREAS
Civil and Commercial Law; Natural Resources; Environmental Law; Energy Legislation and Regulation.
YEAR OF GRADUATION
1987, Santiago, Chile.
EDUCATION
Lawyer, School of Law, Universidad de Chile. Graduated with unanimous distinction (J.D. eq., summa cum laude).
LL.M. International Trade and Environmental Law, American University. Seymour Rubin Award to the most outstanding student of the graduating class.
PUBLICATIONS
Creditors' Rights in Mining Activities, 1986.
The Extraterritorial Scope of the United States. Environmental Laws: The Case of Chile, 1995.
Global Guide to Environment, "Environmental law and practice in Chile: overview".
Global Guide to Environment, "ICLG- International Comparative Legal Guide, Environment & Climate Change Law".
ACADEMIC ACTIVITIES
Assistant Professor, Private International Law, Universidad de Chile, 1986.
Professor of Environmental Law, Universidad de Chile, 1993-2008.
MEMBERSHIPS
Chilean Bar Association.
International Bar Association.
International Network of Environmental Lawyers.
Rocky Mountain Mineral Law Foundation.
* He works online from his residence located in the region of the rivers.