Lawyers
Rodrigo Guzmán Mingo
Associate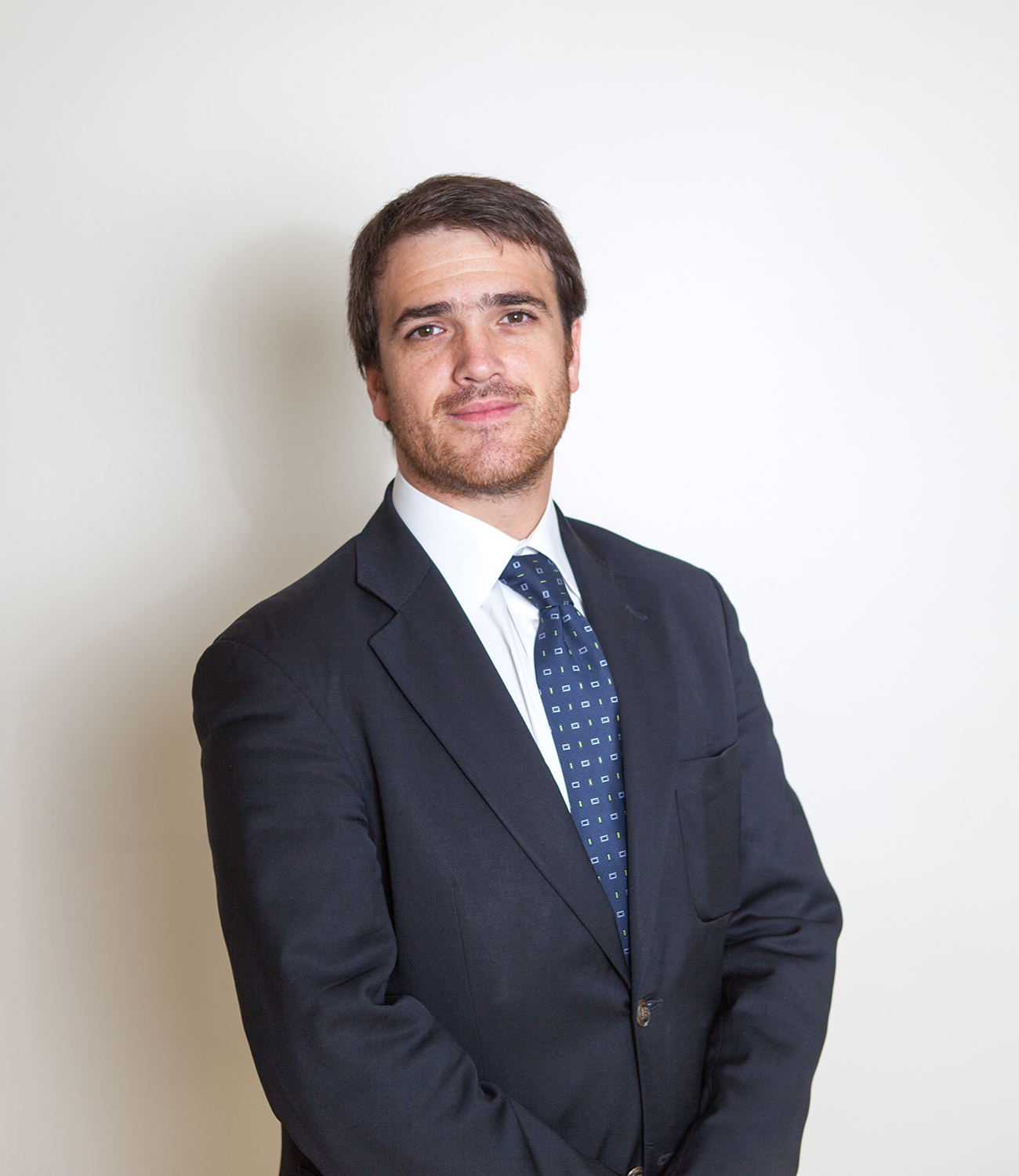 PRACTICE
Environmental Law; Mining Law and Natural Resources.
ADMITTED TO THE BAR
2005, Santiago,Chile.
EDUCATION
Lawyer, Law School, Universidad de Los Andes.
Diploma I and II Environmental Law, Law School, Universidad de Chile, 2013.
Master in Economics and Regulation of Public Services, Universitat de Barcelona (Scholarship Fundación Carolina), 2011-2012.
Diploma in New Trends Contracts and Damages, Pontificia Universidad Católica de Chile, 2009.
Negotiation Course: "Theory Tools of the Harvard Negotiation Project" CMI-International Negotiation Group-Bar Association, Santiago, 2009.
Diploma in Economic Administrative Law, mention in Regulation and Public Services and Natural Resources, Pontificia Universidad Católica de Chile, 2008.
WORK EXPERIENCE
Rodrigo joined the environmental and regulatory law team of Urrutia & Cía. in 2016. Prior to joining the office he was a partner at i + i abogados, where he was in charge of the Natural Resources, Energy, and Regulatory Environment area.
Previously he was a legal advisor at Centrales Hidroeléctricas de Aysén (2012-2014), where he participated in the defense of the RCA, processing of rights for water use, concessions and leases of domestic goods, electrical and environmental permits, all from the HidroAysén project. He also advised at Aguas Andinas S.A. regarding water rights, civil liability contracts and insurance matters (2008-2012) and served as an international lawyer at Aguas de Barcelona (AGBAR) in 2012. During the years 2006 to 2008, he served as a judicial attorney and then as a lawyer in the lawfirm Manuel Guzmán Vial y Pedro Doren.
MEMBERSHIPS
Chilean Bar Association.