Lawyers
M. Alejandra Pérez Rossi
Partner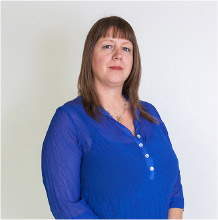 LANGUAGES
Spanish, English and intermediate level of Italian
SECRETAY
Margarita Quintana
Tel. (56 2) 2499 5900
mquintana@urrutia.cl
PRACTICE
Civil; Commercial and Corporate Law; Contracts; Business planning; Restructuring; Insurance; Mergers and Acquisitions and Foreign Investment.
ADMITTED TO THE BAR
2001, Santiago, Chile.
EDUCATION
Lawyer, Law School, Universidad de Chile.
Masters in Business Law, Universidad Adolfo Ibáñez, 2004-2005.
Course "Contracts and their Taxation", Universidad Finis Terrae Law School, 2002.
MEMBERSHIPS
Chilean Bar Association.